About Stefanie's XiAn private Tour---Stefanie's XiAn Private Tour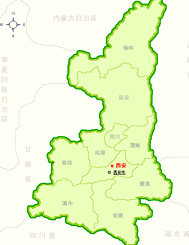 Whether you are a lover of history or
nature, a traveler with time or budget
constraints, travelling with young
children or seeking to explore beyond
the beaten track;
Stefanie's XiAn private Tour Endeavours to tailor
a tour to suit your personal needs. Our team of
qualified and experienced tour guides eliminate the
hassles of travelling by taking care of your
reservations, transport and tickets, so that you can
relax and enjoy yourself. Well versed in all aspects of
Chinese history, culture and nature we ensure that
your visit to XiAn is an enriching experienc
Please feel more than welcome to contact us and share
with us your travel plan. We wil tailor make the itinerary
with everything worked out on your requriements.
Because we specialize in Private Xian Tours.
About our service
Tailor-made Itinerary and Customized Private Tours

Please contact us either by making a phone call or email.
We will get back to you within 1 working day with a
customized itinerary and quote worked out upon your
request.
Our business is based on our 4-Point Promise:
__To endeavour to negotiate better rates for your hotel
than you could get on the internet. (This is often
possible because we are a registered travel agent)
__Free to decide if you want to shopping or not ,upon
to your option
*If you are interested in history,we will take you to
visit the best spots
*If you want to buy some local specialties, We would
recommend a good shopping place,also, to help you
with a good price.
__We carefully choose restaurants to ensure that you
experience authentic local cuisine at local prices. (We
avoid busloads of tourists and inflated prices)
__We pay our guides and drivers well to ensure they
are motivated to provide our guests with an
outstanding experience. Tours to other cities in China,
and in other languages all fall within the scope of our
business and we would be delighted to create a
personal tour and guide you through the treasures of
the vast and magical land of China.