Meeting Our Guides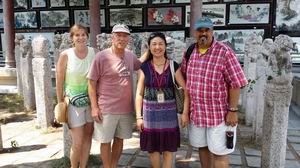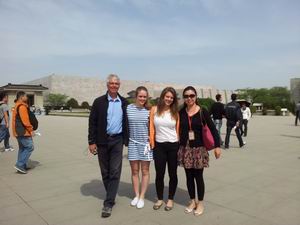 Stefanie Zhao , is one of our experience guides and also the co-owner of this Xian Tour service.She has been working as an English-speaking guide for more than 8 years ,Her attitude toward service is highly praised by clients and this made her really popular. Stefanie is very children friendly and treat everybody like her family.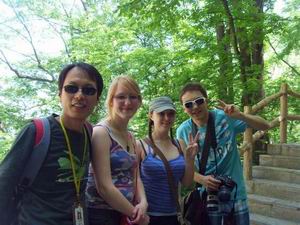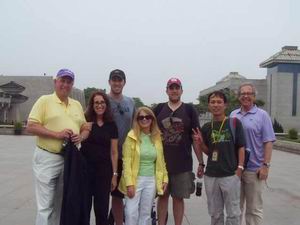 Fred Lu studied Toursim and English for four years in XianJiaoTongUniversity. He is a very experienced and professional guide. He speaks excellent English and of great patience. he is always easy-going and positive.
Fred has a very broad knowledge of Chinese history which ranging over dynasties, Chinese nationalities; He is always very happy to share with you all he knows about China and be able to answer all questions you raised about Chinese history and ancient civilization.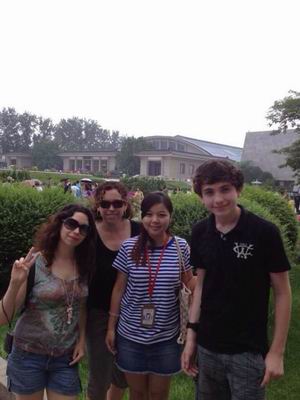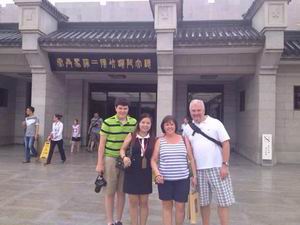 Lola Her : She graduated from Xian Translator's college in 2010 after four year study in English and Tourism. Lola has been working as a professional English-speaking guide since 2011, she is very patienct, caring, and loves her job. She is very children-friendly especially when family travels on the tour with chlidren.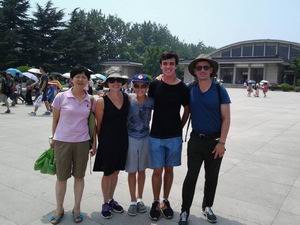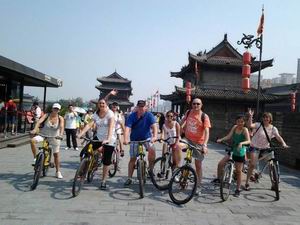 iVy Her : She is one of the most experienced guides with over 7 years experiences,she speaks very good Enlgish, and very accumulated very much expeirnece, knowledge of all popular travel destinations inChina. She likes to meet people from diffrent places of the World, And show them how good chinese are and local people's life looks like.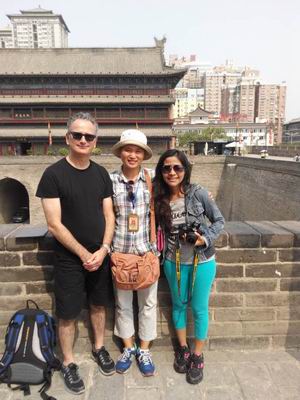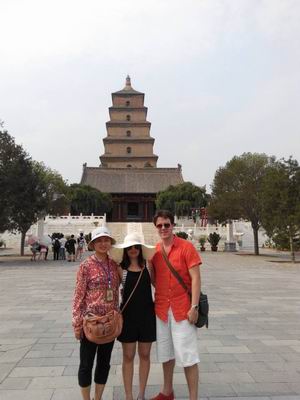 Spring Wang :Finished her study in Xian Foreign Language Study in year 1992,She is a very experienced and professional guide with her more than 10 years working experience.She love and enjoy her job very much . As a local born and raised in Xian, She is always ready to sharing her knowledge of China history with everybody who come to Xian to see the Terra Cotta Warriors and Horses.
Thank you for choosing our service and honoring us to arrange your tours in Xian. Stefanie started this private Xian tour business in 2014 from scratch,She has been working as a professional English-speaking guide for Over 8 years,she earned her praise and reputaion from our customers for his patience,kids-friendly manner, service atitude as well as professionalism on the job she is doing.
We are very proud of the team at Xian Tour Booking service and can not really praise them enough. All our guides are professional and licensed by CNTA ( China National Tourism Administration ). they have not just an excellent command of Enlgish language, but also mastered tremendous knowledge in Chinese history, culture, as well as everything about Terra Cotta Warriors. We will be doing all our best to make you stay XiAn a great & memorable experience on your China trip . Come to XiAn ! Come to China !